This page may contain affiliate links. See full disclosure here.
&nbsp
HEXBUG has created toys designed to give children a positive experience with robotics at an early age and to promote their interest and understanding of science, technology, engineering, and math (STEM).
They have got a variety of autonomous and remote-controlled robots for both kids and adults. One of their toys is the HEXBUG Nano and my son really loves them!
What is a HEXBUG Nano?
The HEXBUG Nano is a small, micro-robot-like creature that uses the physics of vibration to propel and explore its surroundings. It looks a lot like an insect, I had the impression of a grasshopper.
The toy is powered by a small motor and has 12 fixed, angular legs to move around. This way it can quickly navigate all kinds of mazes.
The little insect can even jump or crawl back upright when turned on its back. When it comes into contact with an object in its path, the insect will change direction and crawl away to find a new path.
Oh and don't worry about batteries because the batteries are included when you buy them.
Sale
Last update on 2023-09-19 / Affiliate links / Images from Amazon Product Advertising API
Why Build a HEXBUG Nano Maze
STEM activities are a great way for children to be imaginative and creative with their own ideas. It can help them with developing teamwork skills as well as problem-solving skills.
If your children create a maze, they can find a lot of opportunities to solve problems. Problems such as: how high should the walls be, how wide the paths, how many extra turns to make it easier or more difficult?
Therefore, in this post I've collected some great ideas for HEXBUG Nano Activities you can do with your kid(s):
Building a HEXBUG Nano LEGO Maze
My son and I already made a LEGO Marble Maze so we thought we could use it for his HEXBUG Nano insects. Building a maze is a great STEM activity you can do together.
The materials you need are a LEGO Classic Baseplate and some basic LEGO bricks. Once you've created your maze, the fun begins! My son really enjoyed finding out which little 'robot' was stronger or faster. He had so much fun playing in this LEGO maze!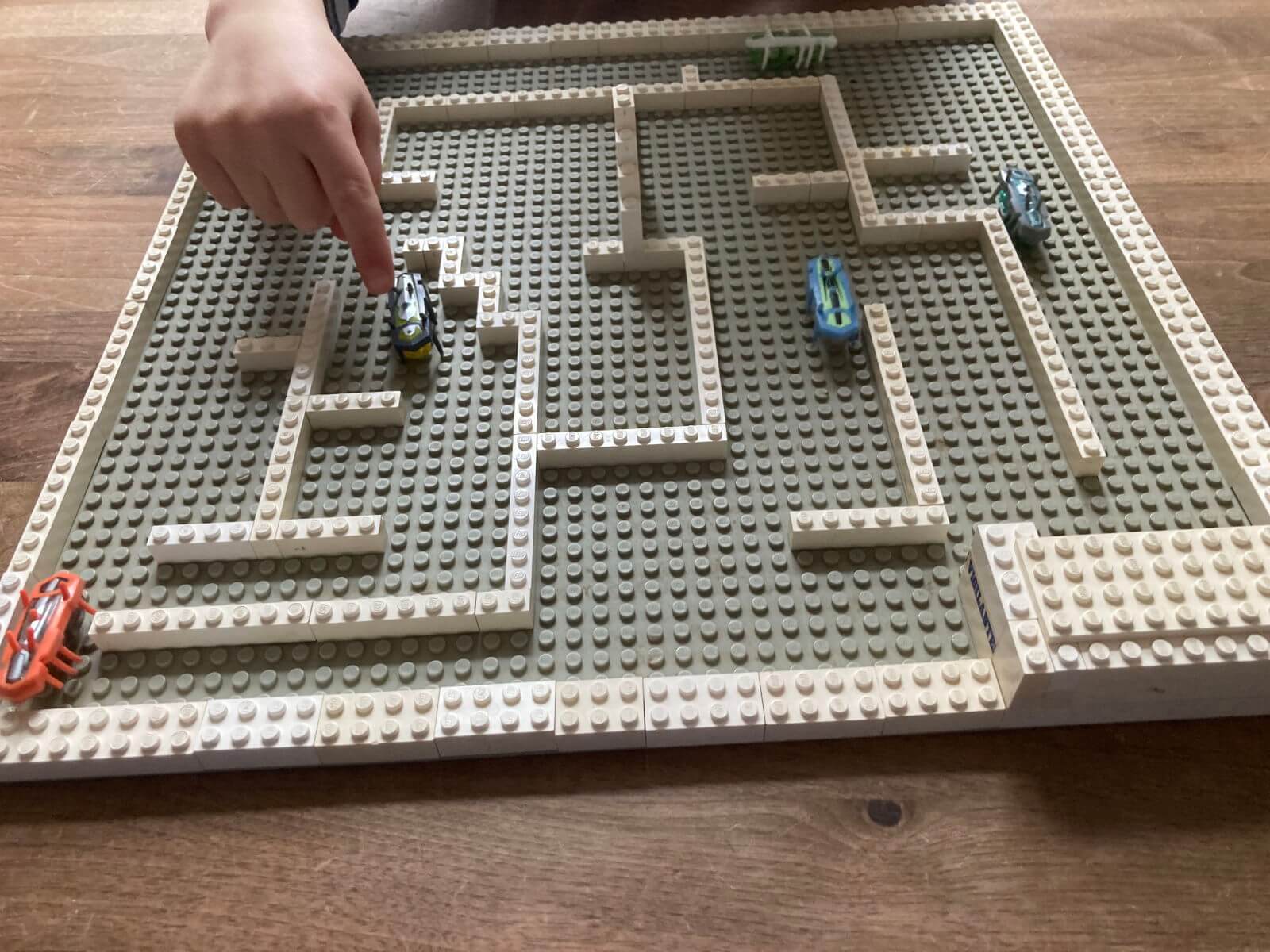 You can also add a couple of creative pieces just for decoration, such as trees, bridges, or flowers. Let your child be as creative as it wants to be!
Oh, by the way, the bumpy surface of the LEGO base plate slows the Hexbugs a little down so they won't move as fast as on a flat surface.
Another challenge might be trying to build a Hexbug habitat without using a base plate. This will give your child a new range of problem-solving challenges as the little creature will move faster in the maze.
Creating a HEXBUG Nano Magna Tiles Maze
The Magna Tiles are still one of my son's favorite toys to play with. He is building all kinds of constructions, letters or numbers, and now even a maze for his little 'robots'. Do check out my review about Picasso Tiles Vs Magna Tiles.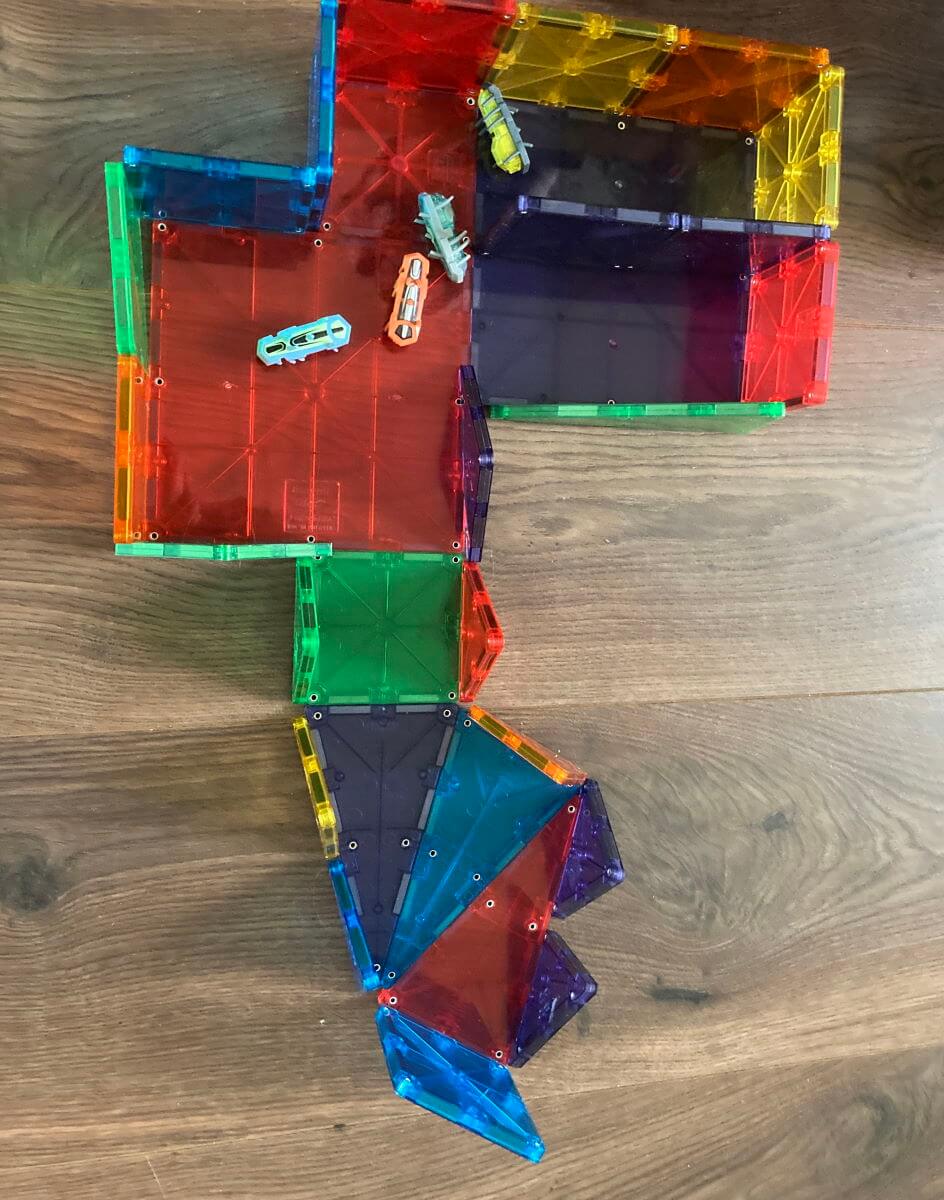 We quite liked combining the Magna Tiles with some LEGO Duplo to create an even bigger maze and see if the little creatures could move back inside the Magna Tiles maze (spoiler alert: they couldn't move back because it turns out they can't mover over edges).
Building a HEXBUG Nano Kapla Maze
We also tried to build a maze from Kapla, the all-natural wooden blocks. When we put the Kapla on the floor, the Hexbugs were able to move it around. Therefore, we tried making the walls higher and even wider. Still, the Hexbugs were strong enough to break through the walls which was really fun to watch.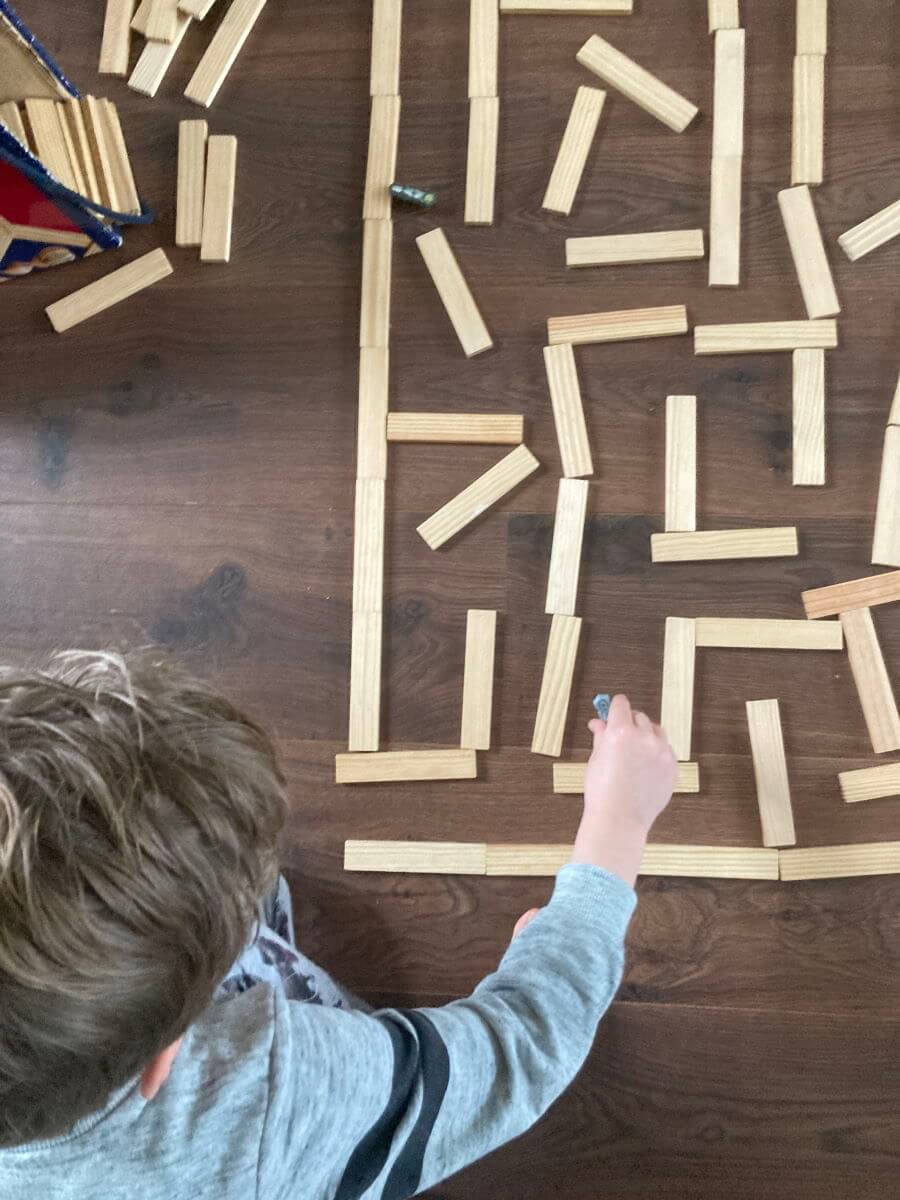 More HEXBUG Maze Ideas
Frequently Asked Questions
How long do the HEXBUG Nano batteries last?
The HEXBUG Nano battery lasts about 4 hours maximum and you can replace the battery fairly easily.
What kind of battery does HEXBUG Nano take?
The HEXBUG Nano uses button cell AG13 / LR44 batteries. Check this video on how to change the batteries.
As a parent of a five-year-old inquisitive boy, I have gained a lot of experience finding fun activities and toys to help him understand science and understanding our world in general. On this blog, you'll find an extensive amount of tutorials, guides, and toys about Science, Technology, Engineering, and Math based on my personal experience to help your child develop critical STEM skills.